At School of Enrichment, we are fortunate to have a group of amazing educators who not only bestow their considerable knowledge onto their students, but also every day show deep compassion, caring and enthusiasm for each and every single one of the children in their care.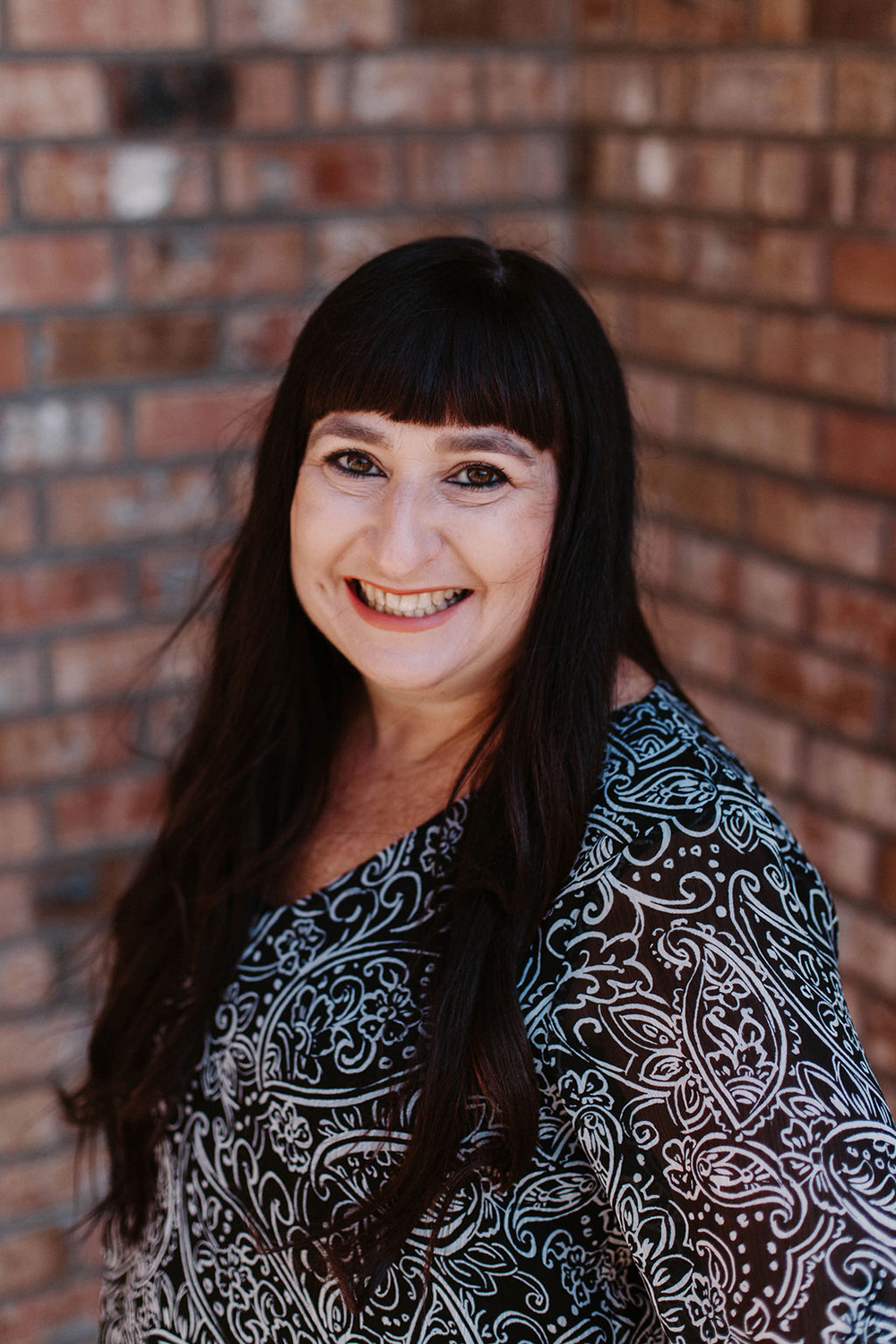 Marcee Zendejas, AAECE
Director
Marcee and her family moved to Bend from Southern California in 2004. She brings over 30 years of experience to School of Enrichment working with children of all ages. Her career began as owner and director of an after school children's program in California for school age children. She volunteered in a Children's Musical Theater program for several years and loved it! As her children completed preschool, she realized her passion for early childhood education. Marcee then began teaching Preschool, Pre-Kindergarten, and Kindergarten.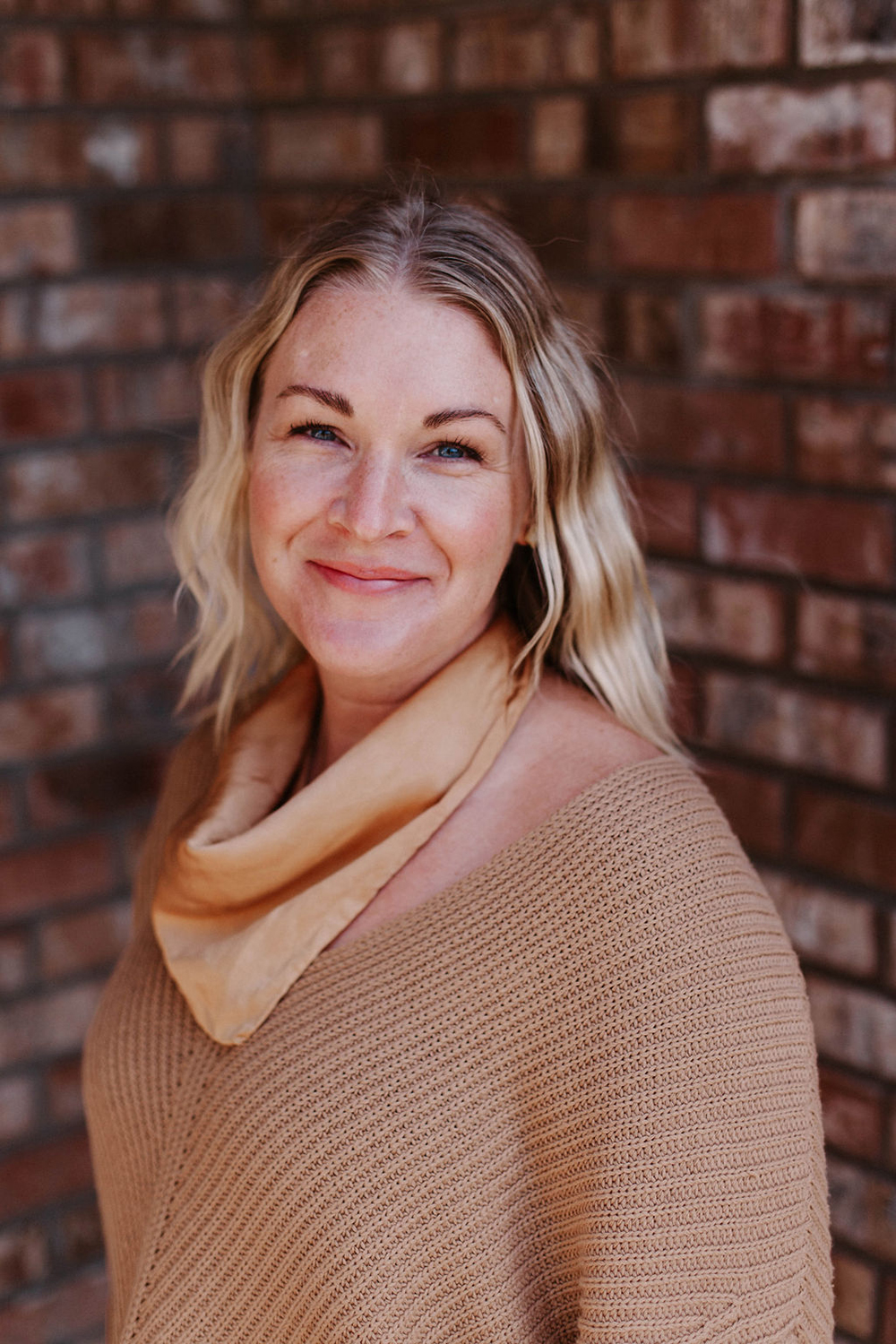 Katie Brandow, LCSW
Founder/Owner
Katie has been involved with School of Enrichment prior to opening its doors in 2007. Her passion is supporting parents in finding trusted care with enriching experiences so that parents can maintain a healthy life balance and feel in their core being that their kids are safe and enriched. Katie is mom to two daughters and genuinely trusts that early childhood experiences in a supportive environment teach socialization, problem-solving and coping skills that create equipped children and eventually adults who are ready to take on the world productively, healthfully, and positively.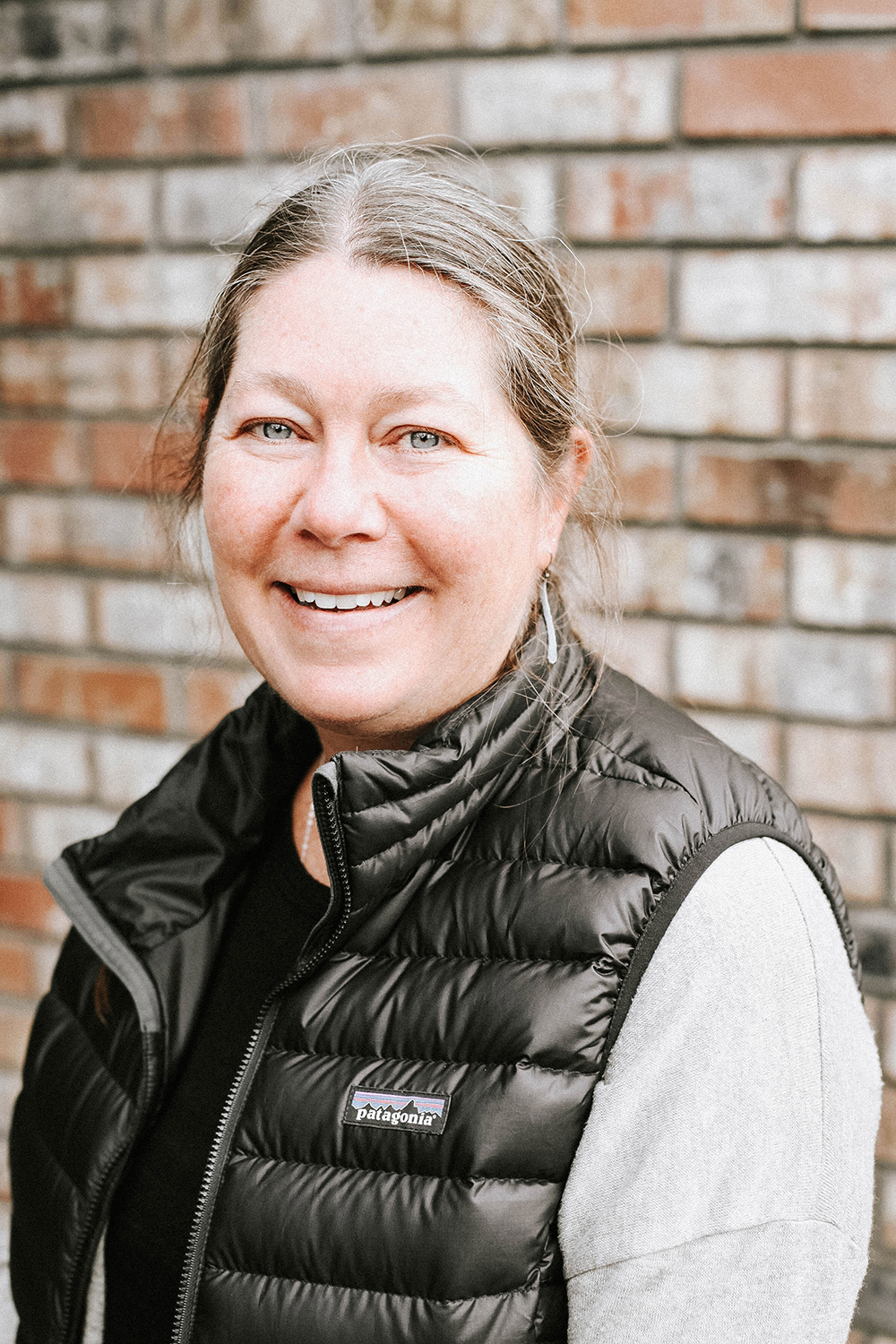 Heather Sanders, MA Education 
Substitute Teacher
Heather has had the privilege to work with kids for over 25 years. Heather has experience working in camps, running programs, has substitute taught elementary in public schools and has nannied. Most recently, Heather has fallen in love with early childhood. Working with this age group brings Heather joy and we all need that! Kids are so pure in heart, fun, and interested in all that life has to offer and Heather really wants to be a part of that.
Heather has her BA from University of North Texas. Heather has early-childhood and elementary teaching credentials from Western State College in Colorado. Heather also has a Masters of Arts in Education with an endorsement in Special Education from Lewis and Clark College.
Heather is also a mom to three amazing kids who I share with my amazing husband. Heather's very favorite activities are camping and exploring and she believes she  would be a perfect candidate to live on the road in an RV someday! Heather also enjoys walking, reading, and playing yard games.
She is so so grateful for the opportunity to work at School of Enrichment because as she says, "It makes me a better person!"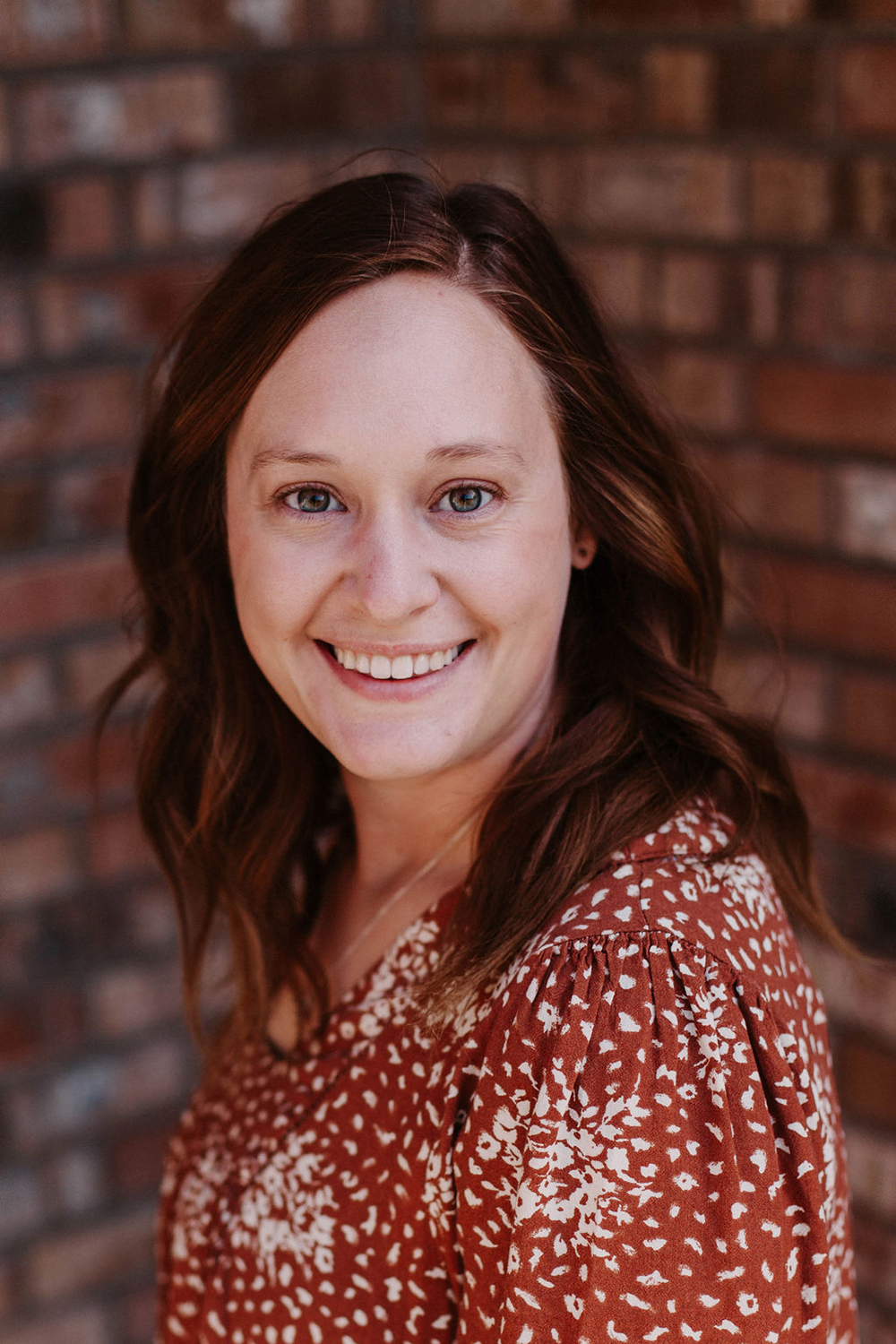 Kara Bernhardt, BS
Teacher
At three years old, Kara told her family that she was going to be a teacher when she grew up. Her path never changed, and she graduated from Oregon State University with a Bachelor's degree in Human Development and Family Sciences with a focus on Childhood Development. She was involved with many programs that included different aged children, and through these, she found her passion in Early Childhood Education. She found the youngest minds to be most interesting.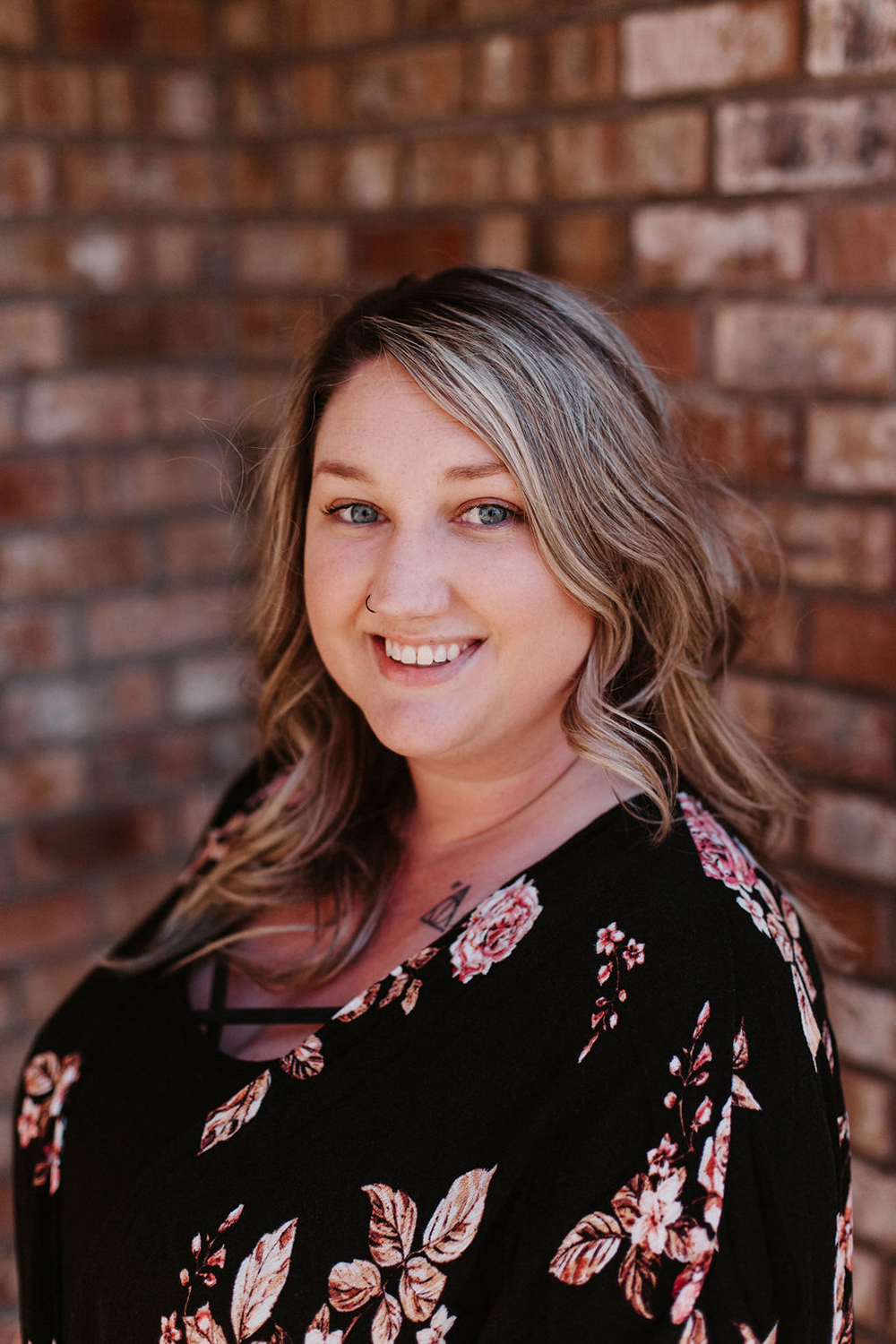 Ashley Prevost, AA
Teacher
Ashley moved to Central Oregon from Northern California, which was a long-term goal she proudly achieved. Ashley studied Human Development and received an Associates of Arts degree in Human Development and went on to teach preschool at Head Start for seven years. Ashley loves to teach music and movement and use nature as her classroom. Ashley builds strong relationships with her students and families and rejoices in the small moments when students grasp a new concept or learn a new skill. When Ashley isn't in the classroom, you'll find her spending time outdoors with her dogs, Sam & Luna, or going to the bookstore.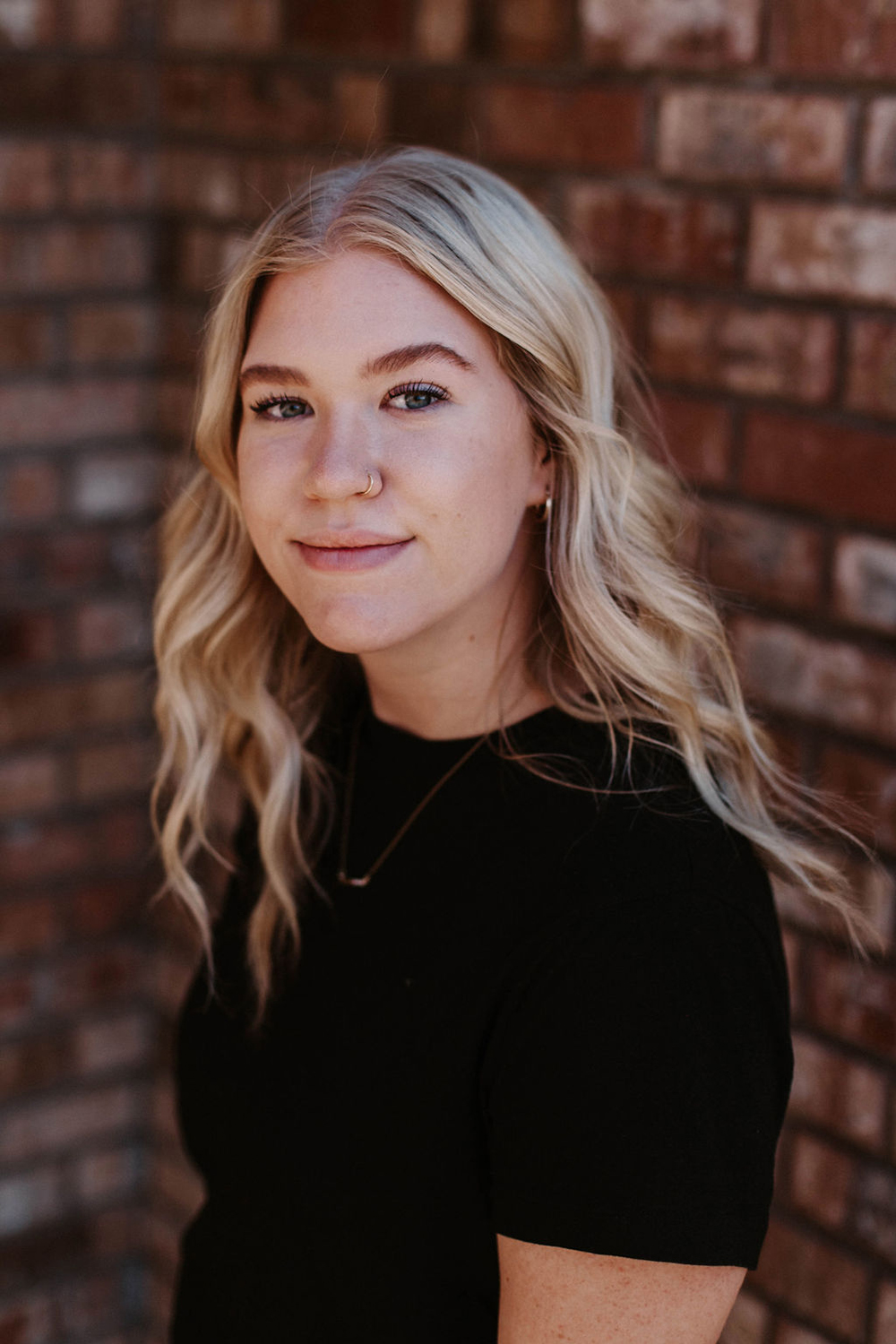 DJ Whitworth, AA
Teacher
DJ is a Bend native who attended Bend High and later received her Associates of Arts in Early Childhood Education from COCC. DJ attends OSU online and will complete her Bachelor's Degree in Human Development and Family Services in the spring of 2024. From a very young age, DJ knew that she wanted to be a teacher and work with kids. She explored the idea of a few different career paths but has always found that her heart is with children and teaching. DJ teaches in our Pre-K class and specializes in classroom management and design, lesson planning and implementation, and most importantly, teaching a love of learning! In her spare time, she loves to travel and spend time with her friends and family.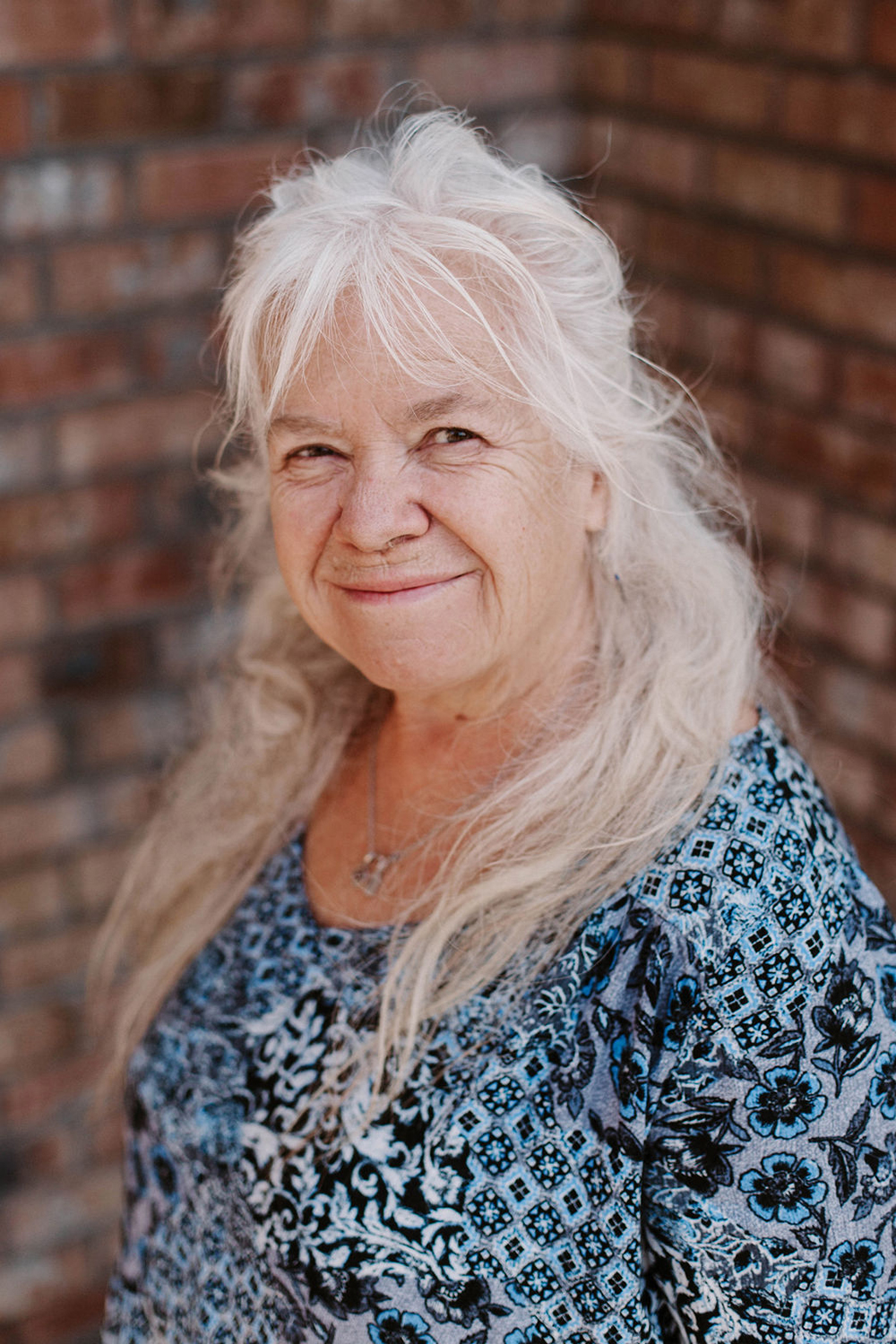 Sarah Holmes
Substitute Teacher
Sarah joined the School of Enrichment team in the Spring of 2019 as a teaching assistant and helped operate our then after school program. Sarah has lived in Central Oregon for 32 years, is a mother of four, and a grandma to three adorable grandchildren. Her passion for working with children started back in the 90's, when she first volunteered at the Alyce Hatch Preschool, and was subsequently hired as a teaching assistant. There, she grew to love working with kids, both those with special needs and typically developing children alike. Sarah worked with Alyce Hatch as their program was integrated with the Head Start program, as well. After raising her two youngest children and starting a baking company with her husband, she returned to the field of children once again. She worked for both Deschutes County Developmental Disability Services and the Oregon Dept of Human Services/CIIS Division as a Personal Support Worker to families with special needs children. As a personal support worker, she learned to care for children with such disabilities as Cerebral Palsy, Down Syndrome, and Autism, to name a few. At School of Enrichment, she thoroughly loves working with all of our fun and spirited students and being a support to our amazing teachers! In her spare time, Sarah is a musician and performs in an Irish band with her husband, son, and friends.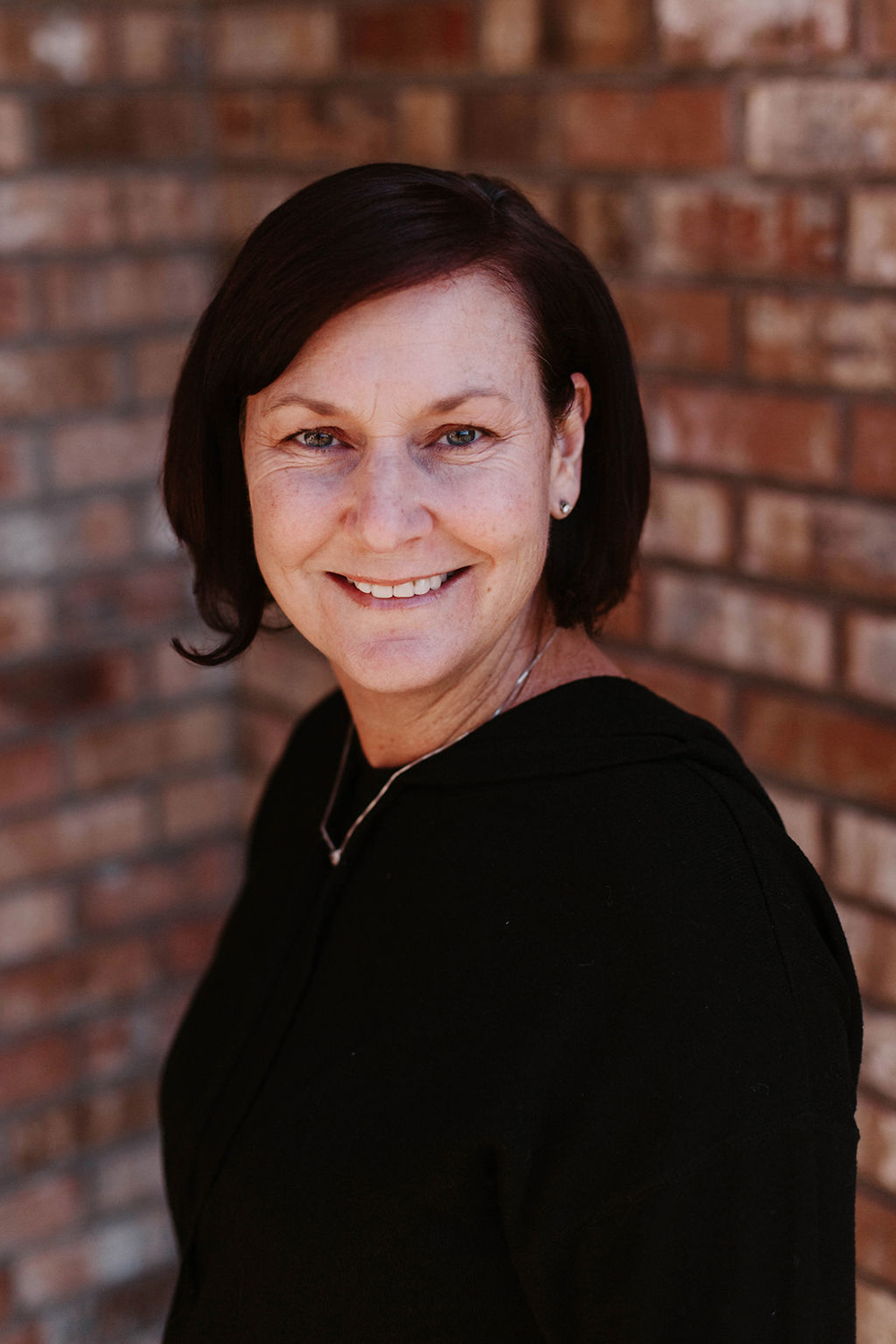 Janine Higgins
Teaching Assistant
Janine has been a substitute teacher at School of Enrichment since the fall of 2014. Janine spent the last 15 years raising her two daughters who are now teenagers. Janine is excited to have the opportunity to spend more time supporting at School of Enrichment now that her girls are older! Janine is flexible and calm in her nature and students and staff enjoy spending time with Janine. Janine has regularly volunteered in both of her daughter's classes since they were in kindergarten and this is where she found her passion of working with children. Janine has a presence that we all appreciate and students bond with her quickly. Janine's favorite part of working in early childhood education is watching them grow and learn. Janine is flexible in her nature and in the classroom giving her the ability to work with a variety of personalities, she is cheerful and friendly and children are naturally drawn to her. We are so grateful to have her at School of Enrichment each day!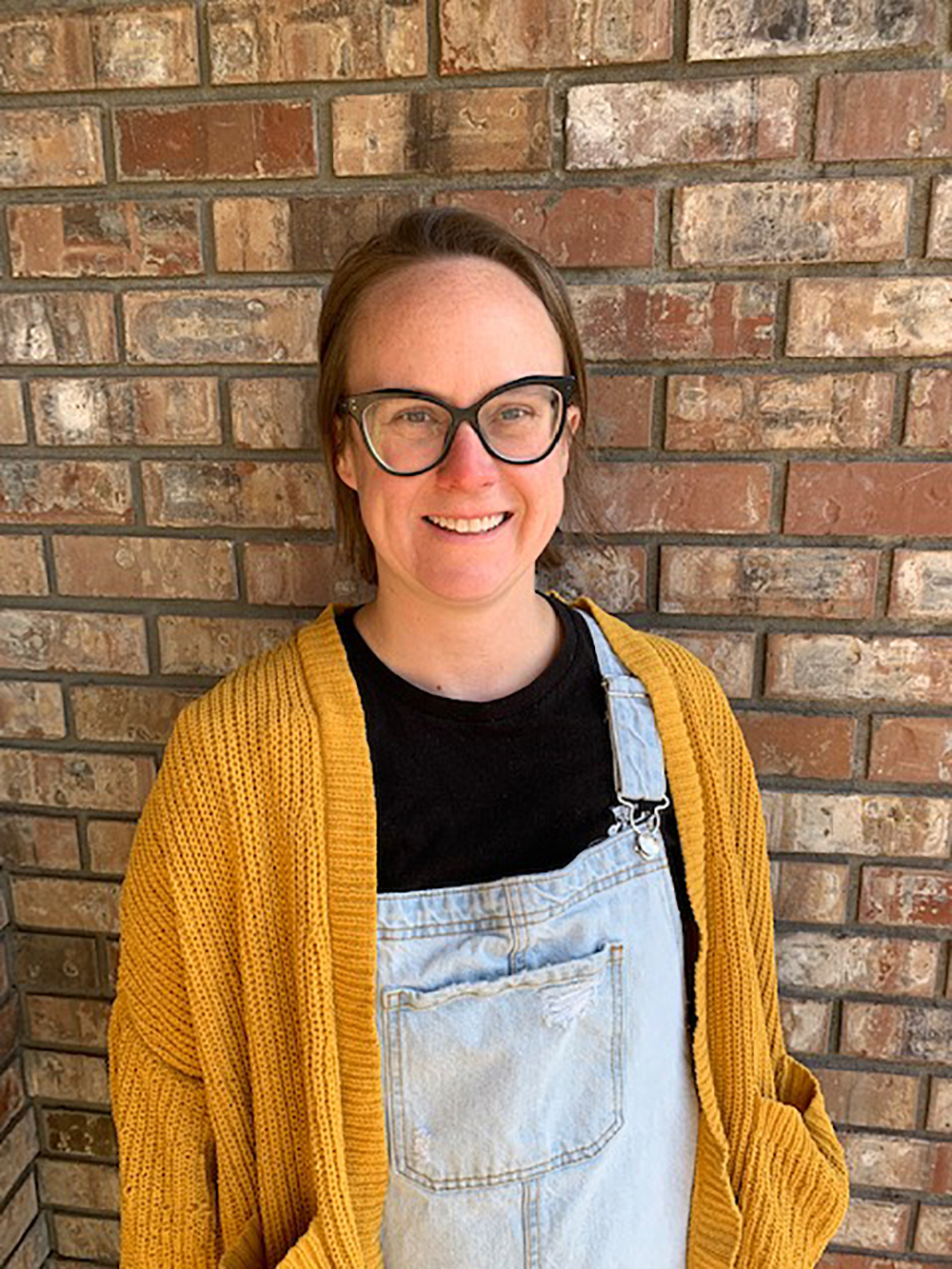 Alexa Sherar, AA ECE
Teacher
Alexa was born and raised in Portland. Growing up she babysat her cousins and neighbors and knew working with children was her passion. She moved to Arizona in 2003 and attended Pima Community College, where she obtained her AA in Early Childhood Education. Alexa taught at a play-based preschool in Tucson for four years where she feels she mastered connecting and engaging children in a positive way. In 2011, Alexa moved to Bend to be closer to family, where she continued to teach and nanny. Alexa assisted at a Montessori school for a year and was a lead teacher for four years at a Waldorf-inspired preschool in Bend. Alexa enjoys teaching children to grow and flourish into strong, independent, and caring people. When Alexa is not working, she spends time with her two dogs and seven chickens in Tumalo. She enjoys knitting, reading and camping.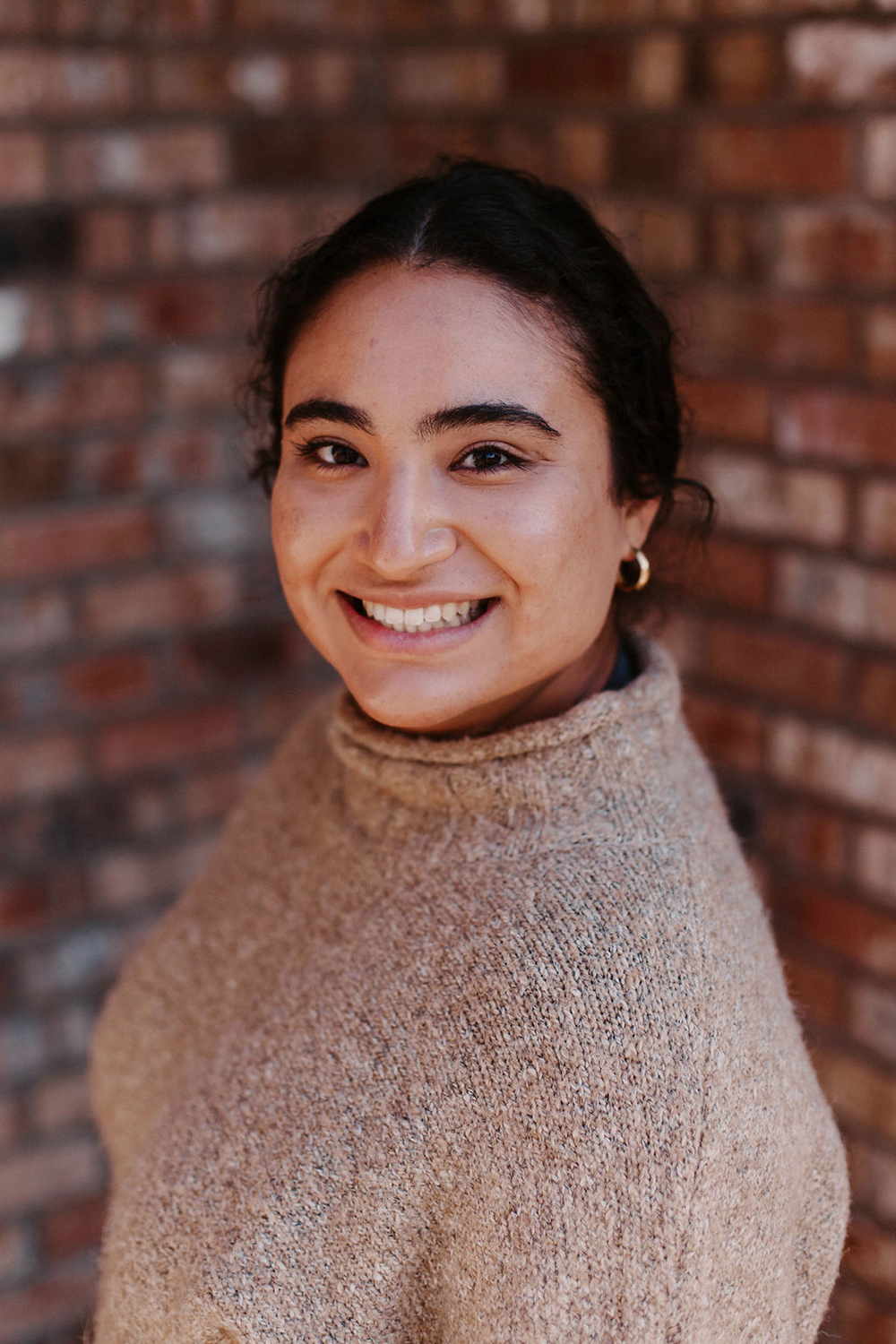 Mira Serrato, BA
Teaching Assistant
Mira was born and raised in sunny Los Angeles and has recently settled into life in Bend. She graduated from Gonzaga University with a B.A. in Environmental Studies and a minor in Business. When studying abroad in Florence, Italy, Mira interned at a local school where she taught 3rd-year students English. Here, she quickly discovered her love for working with children. Post-graduation, Mira spent time volunteering at the preschool she once attended! She hopes to use her knowledge of our beloved natural spaces, precious resources, and beautiful creatures to educate the next generation of environmental stewards. 
 When she isn't working, Mira loves to be outside and enjoys long, scenic bike rides with friends. She learned to ski at the ripe age of 3 and can be found on the local hill most winter weekends. She loves to hike with good company and has gotten into backpacking in recent years.  Mira is extremely excited to join the School of Enrichment community and is looking forward to what the school year will bring!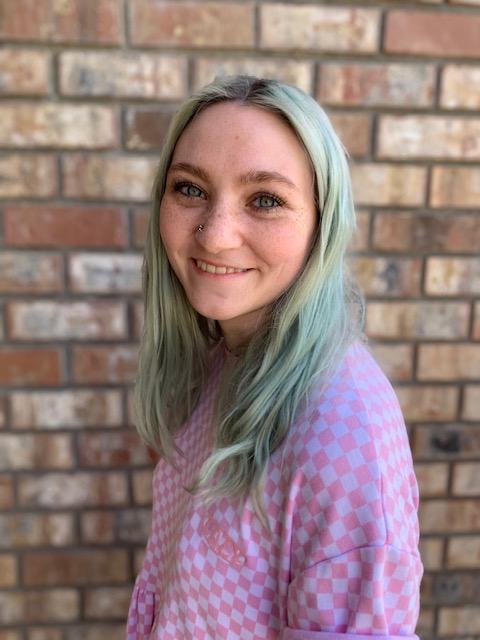 Amanda Blair 
Teaching Assistant
Teaching Assistant Amanda is a native Oregonian who has has lived in Bend since she was seven years old. Amanda graduated from Bend Senior High School in 2016 and is currently in the process of obtaining an Elementary Education degree through Eastern Gateway Community College. Amanda is enjoying her classes and especially those in psychology and child development. Amanda is a dedicated student and has made the "President's List" with a 4.0 GPA. Amanda has plentiful experience as a nanny and as a teaching assistant in other preschools. When Amanda is not working or taking classes, she loves to paint, hike and care for her pet rabbits, her cat and leopard gecko! Amanda's favorite part of being in the classroom is stories and art projects but you'll also see her blend in with the kids on the playground swinging, teetering and joining in on all the fun happening with our preschool friends!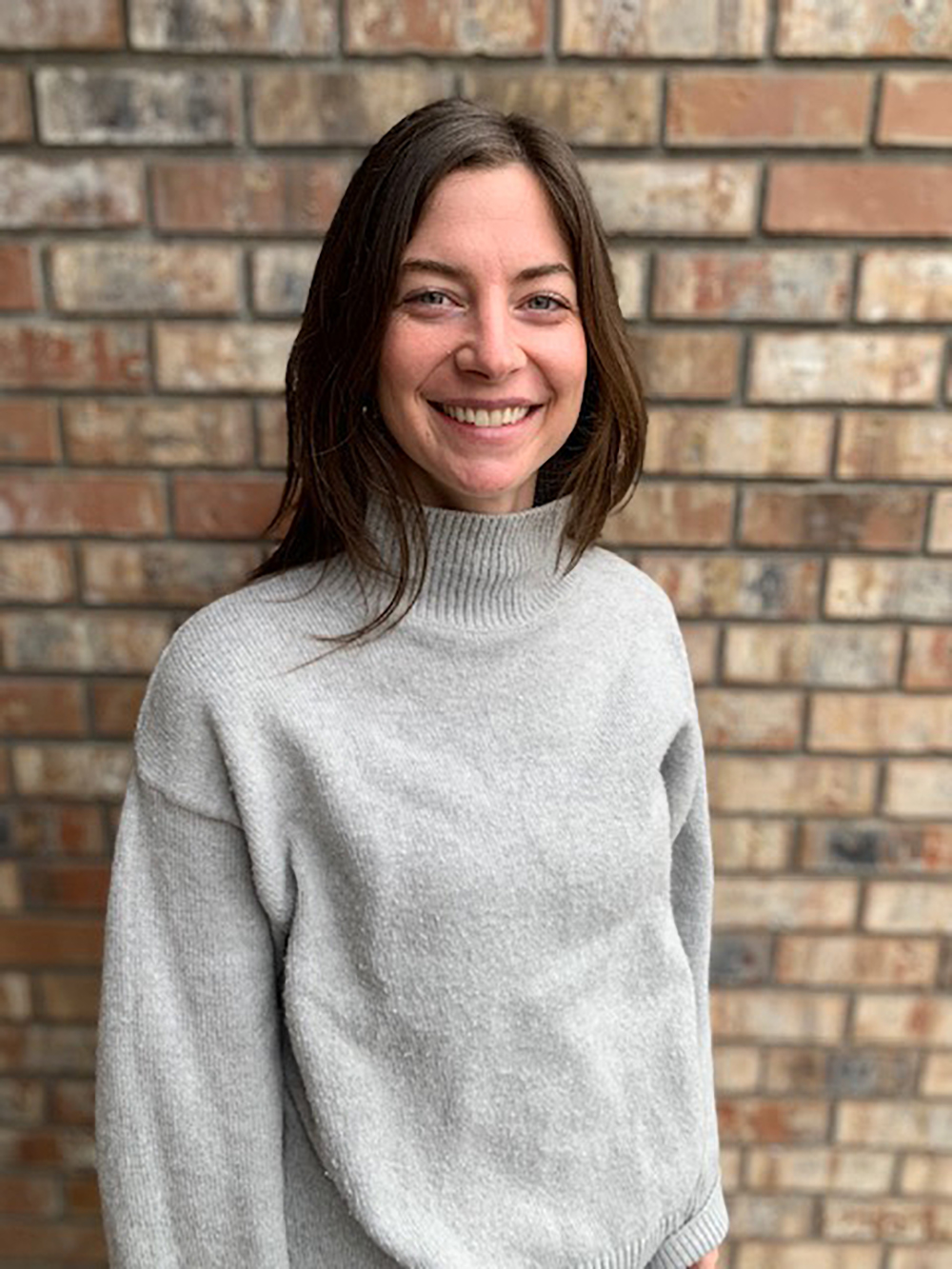 Kayla DelBianco, BA 
Teaching Assistant
Kayla realized her passion for working with kids while employed at a summer camp during her junior year at the University of Vermont where she earned a bachelor's degree in Communication Sciences and Disorders. Successfully completing coursework in Childhood Developmental Psychology and Mindfulness and Helping Skills has enabled her to implement the knowledge gained from her studies into her work in order to effectively guide and support early learners. After graduating, Kayla traveled to Spain to work as an English Conversation Assistant in a Pre-K setting. She worked with the school staff to provide educational experiences to students who were learning English as a second language. It was during this time that she decided to move to Bend upon the completion of the program. After moving to Bend, she continued to gain experience in Early Childhood Education while working at a Montessori school, volunteering at the Alyce Hatch Center and working in Special Ed. in the Bend La Pine School district. Skiing, hiking, making homemade cards and spending time outdoors in general are among some of Kayla's favorite ways to spend her free time. She has cultivated positive relationships with the staff, students and families at School of Enrichment.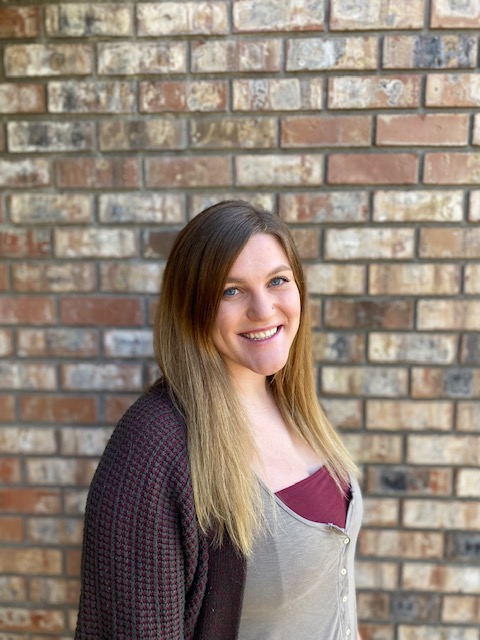 Emma Cowles 
Teacher
Originally from Idaho and Montana, Emma moved to Bend in 2013. Emma has alove for mountain towns and the outdoors. Emma's educational background is in Human Development and Family Sciences with an emphasis in Psychology, and she is currently completing her Bachelor's degree at Oregon State University. Emma has worked with families and children of all ages and has been in the early childhood education field for over five years. Emma has worked for several years as a preschool teacher, as well as an interventionist.
Emma also has experience working in residential treatment programs for children and teens. She is also a registered behavioral technician in applied behavioral analysis
therapy, and specializes in working with children who have special needs. Emma is passionate about child development and helping families and children learn and grow in
a way that meets their needs. She is a firm believer that education is not a "one size fits all" system, and welcomes all types of teaching styles and learners. Emma loves to
create a fun loving, inclusive environment for kiddos to explore, grow and learn! When not at work Emma can be found outside year around. She is an avid ski and
snowboarder who loves to adventure into the backcountry. She is always out and about with her 2 dogs either camping, hiking, climbing, or somewhere paddling on the water!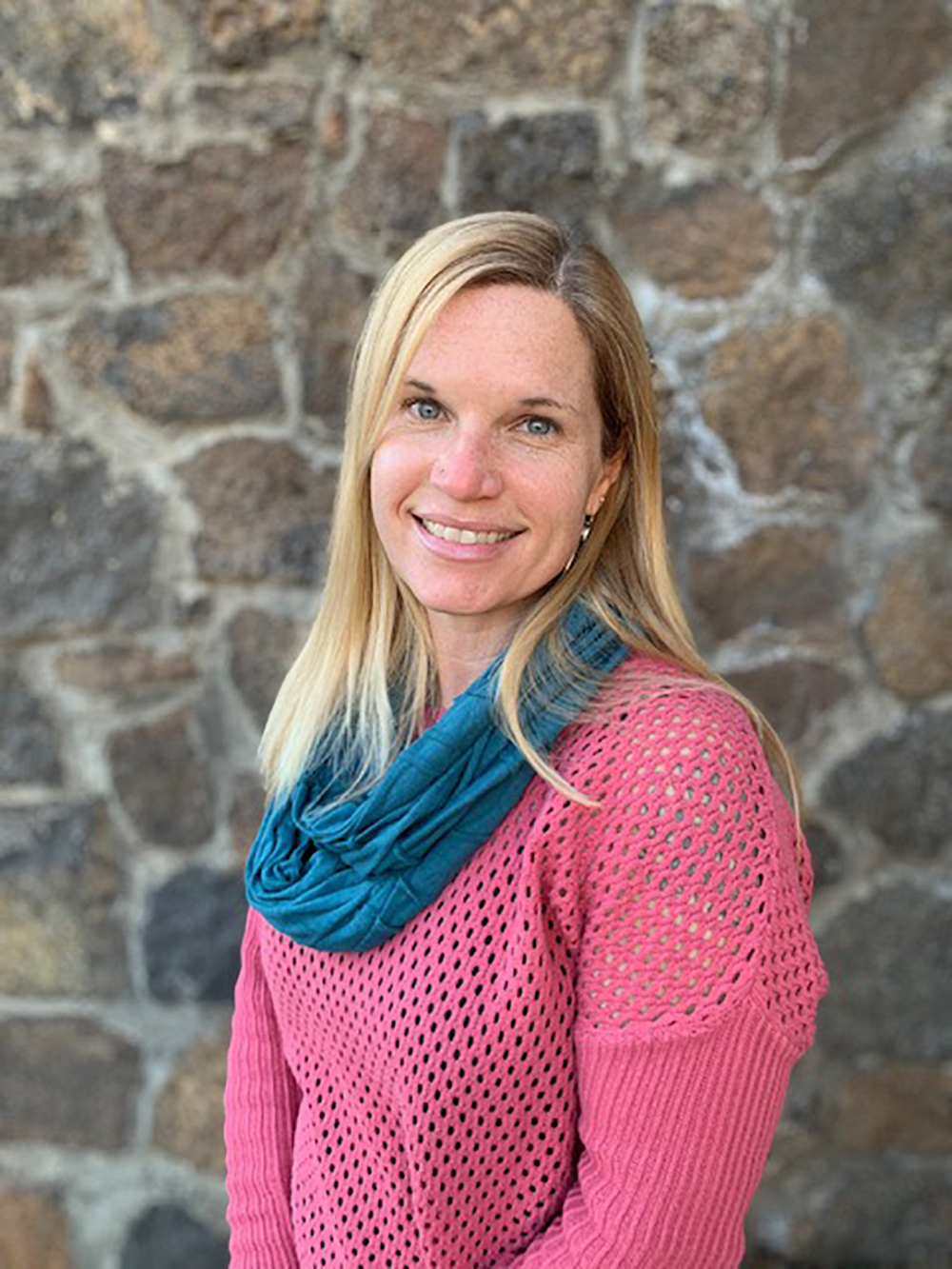 Emily Remillard
Teaching Assistant
Emily relocated to Bend from East Bay, California, but has southern roots from Georgia. She brings with her close to 20 years of experience working in Early Childhood Education. She started in a Pre-K classroom, then onto caring as a nanny for multiple families from newborns up until the children started elementary school. She was with two separate families for over five years each. She continued her education becoming certified in Applied Behavior Analysis, working with children with special needs. She has a gentle approach with our early learners and loves to explore music and movement with them. In her spare time, Emily loves to go hiking, kayaking, and exploring new areas with her dog, Zion.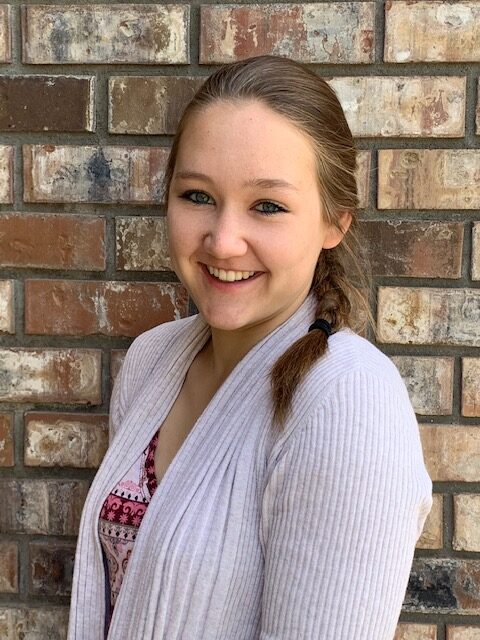 Teaching Assistant
Shannon was born & raised in Bend and now attends college, but we're fortunate to have her return to work at School of Enrichment over the summer season. Shannon attended Mountain View High and graduated with honors in 2020. While Shannon was at Mountain View, she was captain of the dance team and lead photographer for the school yearbook. In spring 2022, Shannon finished her sophomore year at Pacific University in Forest Grove, Oregon. She is a double major in Elementary Education and Spanish; and is transferring to Washington State University in Pullman in fall 2022. Shannon has tremendous amounts of experience working with children as a preschool teacher, swim instructor and camp counselor. In her spare time, she likes to read, hike, kayak or do anything outdoors.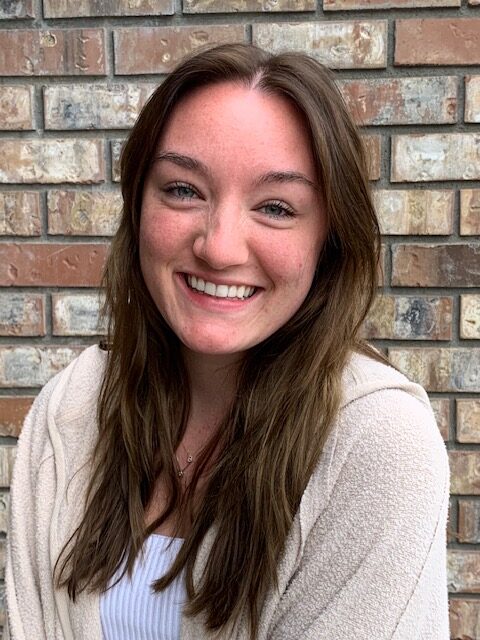 Bailey Daniels
Teaching Assistant
Originally from Grants Pass, Bailey and her family moved to Bend when she was young and like many people in Bend, Bailey loves exploring the outdoors, especially camping, hiking, and biking. Bailey also loves to play tennis and paint. In high school, Bailey realized working with kids was one of her passions but life lead her to pursue dental hygiene. She began on this path, only to realize it wasn't the route for her, as she knew her heart was set on working with children. Bailey intends to resume her college courses and get her degree in early childhood education.  Bailey is based in our preschool classroom with our youngest students. She's a highly requested teaching assistant and everyone loves having her in their classroom. Bailey is participating in Neighbor Impact's pilot "fast track" program which provides the training, evaluation and support to gain teacher status in 6 months as well as college scholarship opportunities. Her dedication to commit to this program and engage in a strong social emotional currriculum echos in her rewarding role at School of Enrichment.